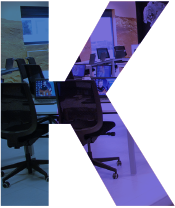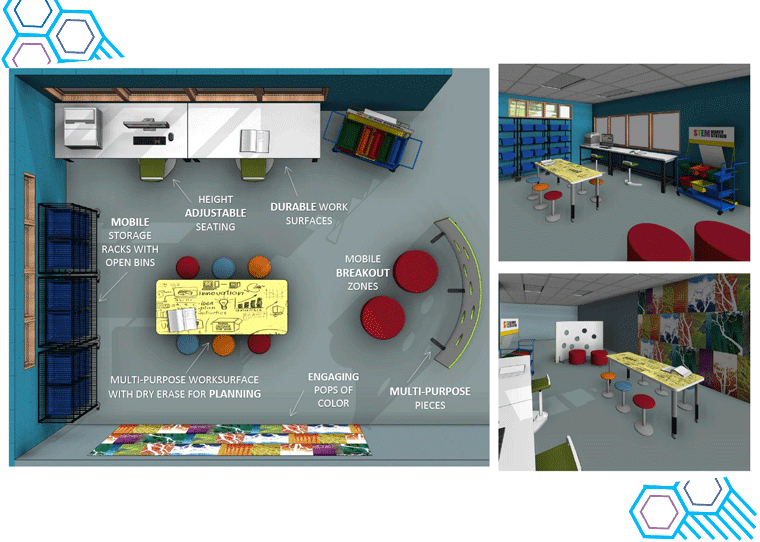 LEARNING SPACES SOLUTIONS
We believe that in a classroom, learning spaces must enable and encourage students to be collaborative, creative and innovative. Your classroom will hum productivity with just a few simple changes. Here's how your classrooms and common rooms can be revolutionised to become conducive to learning:
Interactive and Engaging Children's Area:

Filled with bright colours that convey warmth and openness to learning, this area is stacked with racks of a variety of books to keep your students engaged.

21st Century Learning Commons:

Well-lit and sparsely furnished, welcome to the learning commons of this century! Endowed with furniture built for maximum comfort, the Commons provide the perfect space for students across different grades and streams to brainstorm, share and discuss ideas and learning experiences.

Group Presentation:

Ideas come alive when they are put into words. But ideas become bigger than they are when shared and brainstormed. A space to share, discuss and present ideas aided with top-of-the-class projector boards, LCD monitors and other shared amenities.

Small Tinker Nook:

Built with the intention of using even the smallest spaces, small tinker nooks nudge students to explore and experiment. Work tables are integrated with storage capacity to make most of the space available. In fact, mobility of objects is made vital, allowing you to reconfigure these rooms to your taste.

Medium Creator Cove:

This is the place where ideas find shape and form – where they transform from words to objects, codes or even prototypes. Armed with a STEM Station and advanced technological equipment, your students are set to get innovating now!

Collaborative Lounge:

Central to classrooms powered by EdNex is the idea of collaborative learning. These lounges are built to provide students with a comfortable setting to brainstorm ideas, create and learn as a team.

Storage Solutions:

Encouraging your students to be creators and innovators means investing in materials. Materials that take up space and without proper organisation may hinder the learning process. EdNex helps your school keep things organised by allotting space for every equipment. Now, nothing will get in the way of your young geniuses.
Read more about our solutions: