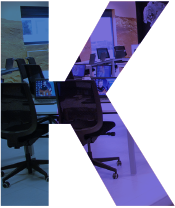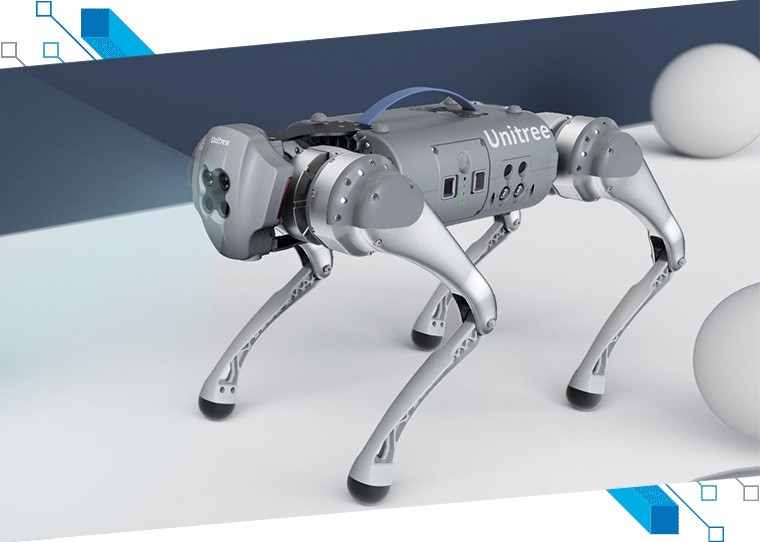 Biomechatronics
Unitree

Light and Compact
Weight = 12 kg
Size (Folded): 0.588*0.29*0.22m
High Performance
Max Speed = 4.7m/s (17km/h)

Intelligent Side-Follow System
Adopt Patented Wireless Vector Positioning and Control Technology
Robot walks alongside its human companion, which is much better than the conventional following mode. Besides, the human-machine interaction is both harmonious and safe.
No need to worry about the robot since it's right beside you.
Capable of helping robot choosing a better route in complex environment.
Super Sensory System
Full View Coverage
5 Sets Fish-eye Stereo Depth Cameras + AI Post-processing + 3 Sets Hypersonic Sensors
Lens Angle = 150×170⸰

Built-in Powerful AI
16 core CPU + GPU (384Core, 1.5TFLOPS)
For comparison, the Nvidia TX2 only has CPU (4 cores) + GPU (256Core, 1.3TFlops) with price at 468+ dollars.
ISS and SSS Function Cooperatively
Strong and Reliable Power System
New power joint with super lightweight low noise and long life.
Heat pipe cooling system built in the Knee Joint Motor.
Body/thigh Joints c1-8: 520g 23.70N.m
Knee Joint C1-8X1.5ratio 35.55N.m
Specifications/Version
Go 1 Air
Go 1 Pro
Go 1 Edu
Super Sensory System 1
1 Set
5 Sets
5 Sets
Ultrasonic Sensor
3 Sets
3 Sets
4 Sets
Processor
1 *(4*1.43GHz 128Core 0.5T
3 *(4*1.43GHz 128Core 0.5T
1 Nano or 2Nx)
Intelligent Side-follow System 1
1
1
1
RTT 1 Transmission
1
1
1
Adapter
24V, 4A
24V, 6A
24V, 6A
Controller
1
1
1
Payload
=3kg
=3kg
=3kg
Heat Pipe Cooler
1
1
1
Speed
0~2.5m/s
0~3.5m/s
0~3.7m/s
Graphic Processing API (OTA)
1
1
1
Research Programming API
0
0
1
HAI 1 Human Recognition
0
1
1
APP top view
0
1
1
4G or 5G
0
0
1
Foot force Sensor
0
0
1
Lidar
0
0
2D or 3D
Multifunction Extension Interface
0
0
1
Warranty
6 months (Core parts)

3 months (non-core parts)

12 months (Core parts)

6 months (non-core parts)

12 months
Read more about our solutions: