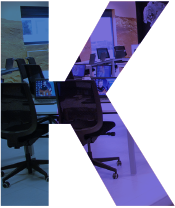 Industry 4.0 Curriculum
Industry 4.0: How Universities can shape a newly skilled workforce in the digital revolution?
The Fourth Industrial Revolution has brought about a 'major shift in the future of jobs.' Disruptive technologies, driven by Industry 4.0, is rapidly shifting the frontiers between the work task performed by humans and machines. Close to 1 billion global workers are at risk of being replaced by robots and AI by 2030, and a new set of jobs are emerging where Human skills and EQ will be most important and valued. As machine intelligence rises, education needs to introduce Industry 4.0 Curriculum to everyday learning and produce better human competence to drive MI and AI.
It is, therefore, critical that Universities revamp their education with Industry 4.0 Curriculum and facilitate the process of 'discovery' with a more hands-on, skill-based approach.
Industry 4.0 is impacting the workplace and society with breakthroughs like artificial intelligence, robotics, 3-D printing, autonomous vehicles, and smart factories. So, universities need to curate the Industry 4.0 Curriculum to facilitate the comprehensive development of students.
Industrial and Manufacturing employers are faced with the single greatest transformation seen in a generation and they are struggling to employ skilled talent in the Industry 4.0 era. As the need for talent well-versed in Industry 4.0 technology grows, industrial employers will demand from Educational Institutions to rise to this challenge and prepare the future generation with the right skills.
Universities must therefore transform what they teach and how students learn at a time when 21st century knowledge and skills in data analytics, big data, cloud computing, AI and automation are critical for producing employable, future-proof graduates.
Industry 4.0 is defined by Connected Cyber-physical systems, powered by IoT and fueled by data, create a fully interconnected society. In essence, computers and machines communicate with each other over a network without requiring human interaction, freeing up workers to focus on tasks that are exclusively human, such as invention, art, science and exploration. Industry 4.0 is poised to progress workers from assembly lines into more modern jobs. In such a hyper-connected disruptive world, Education has no option but to adapt to these changes in Industry which are brought by disruptive technologies.
WHAT DOES INDUSTRY 4.0 MEAN FOR STUDENTS?
The industry is experiencing a skills gap with not enough qualified workers available to fill open positions. Essentially, there are high-paying jobs for the taking, but employers are struggling to find qualified candidates to fill them. So, by exposing students to Industry 4.0 at school and university, educators should set them up for professional opportunity and success.
While Current jobs may be well-paying positions, many of these jobs won't be around forever. Students could get a jump start on Industry 4.0 while they're still in high school, giving them a head start on becoming an expert, while preparing them for the high-paying Industry 4.0 career.
WHAT SHOULD UNIVERSITIES TEACH STUDENTS?
To prepare students for Industry 4.0 Era, Universities must focus on these 4 areas of teaching.
WHAT SHOULD UNIVERSITIES TEACH STUDENTS?
To prepare students for Industry 4.0 Era, Universities must focus on these 4 areas of teaching.
Basic Industrial Skills
Basic throughput equation and basic industrial need to maximize efficiency and productivity.
Workplace safety and safe work practices.
Seven Deadly Wastes, their manifestation in industrial processes.
Industrial Standardized Quality Systems.
Troubleshoot industrial processes & equipment.
Soft industrial skills including collaboration, problem solving, discipline and time management
IoT, Sensors, Controls, Network
Programmable Logic Controller (PLC) Operation and Programming
Safety PLC Operation and Programming
Operator and Human Machine Interfaces
Distributed I/O
Electronic and Variable Frequency Drives
Motor and Motion Control
Power & Control Electronics
Network Servers, Distributed Servers, Routers, Switches, Gateway Devices, Ethernet, Foundation Fieldbus, Profibus, Wireless Communication, Linking Technologies and Multi-User Applications.
Data, Coding, ML & AI
Data science
Statistics, regression analysis
Light weight programming
Familiarization with SQL, SSAS and R
Data Analysis
Writing computerized analysis of industrial information and data
A working knowledge of cloud-based production control
Understanding of how production data, gathered using Industry 4.0 technology, is utilized to manage an entire industrial enterprise.
HOW CAN EDNEX HELP YOUR UNIVERSITY IN ACHIEVING YOUR INDUSTRY 4.0 EDUCATION GOALS?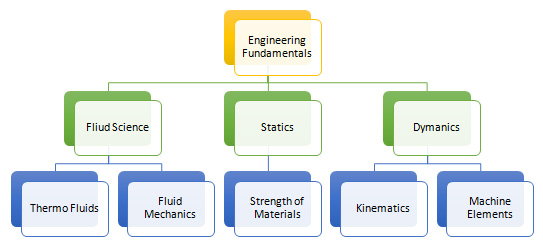 Machining, Automatics, Robotics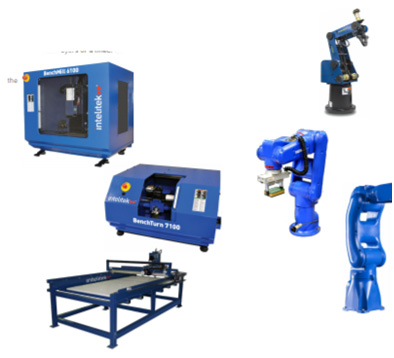 Basic Electricals / Electronics
Sensors, Controls and Drives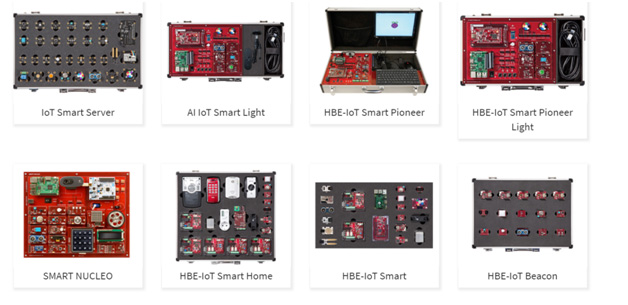 Cyber Physical Systems – CPSi40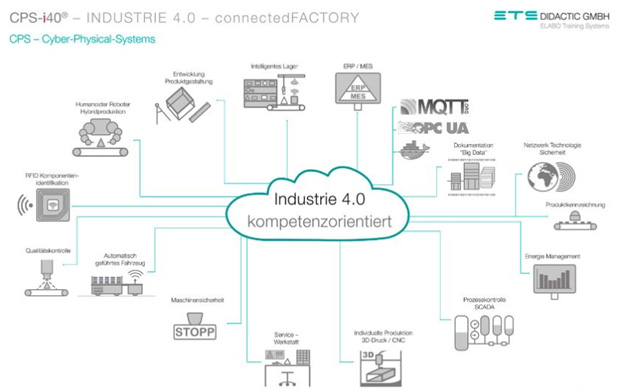 CIM & FMS WITH Industrial 4.0/MES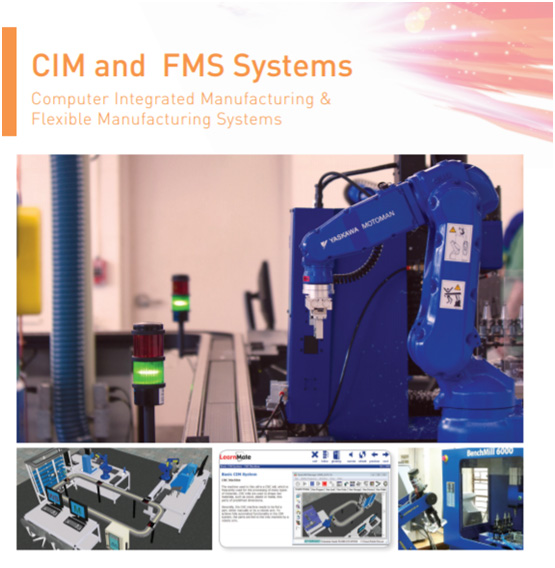 Read more about our solutions: