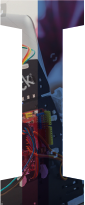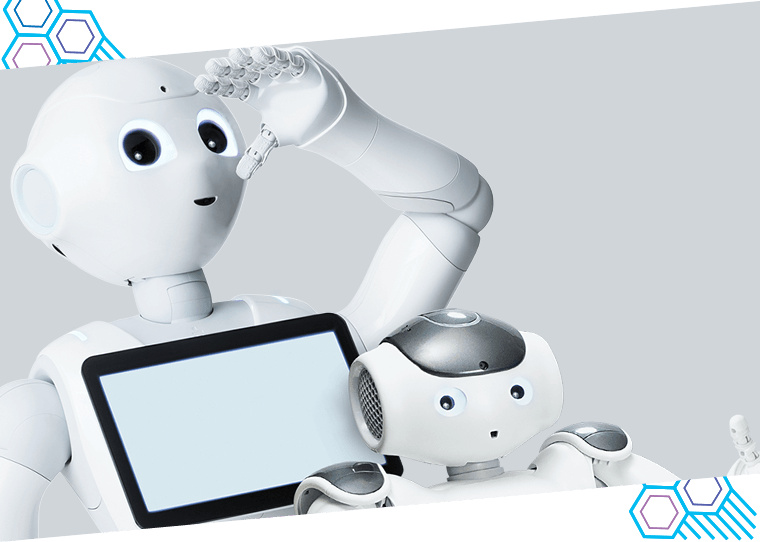 Futuristic Learning
Whether you are a school, a university or a corporate firm in Dubai, learning is an integral part of growth. Today, when there is a gaping discrepancy in what is taught at educational institutions and what is expected at the workplace, there is an urgent need to address this gap. We help you by creating futuristic, innovation-led environments where your students, employees or trainees optimise their learning and acquire field-relevant skills. This means companies recruiting them no longer have to invest additional resources or time training them. This is done by creating everything from Design Labs to Innovation Zones that invite collaboration and teamwork among students. Make your institution a futuristic learning space with EdNex.
At EdNex, futuristic learning is powered by:
Innovation Zones
Assessments and Analytics Platforms
Virtual & Mixed Reality Remote Labs
Humanoid Teach-Assist Robot



Virtual & Mixed Reality Remote Labs


Assessments & Analytics Platforms



Humanoid Teach-Assist Robot
FAB Lab
The place where your students can engage in hands-on creation with some of the most cutting-edge technology in the world. Give your students, across all disciplines, the tools to breathe life to their ideas.
Electronic Makerspace
Seeing is believing. But doing is also learning. With Electronic Makerspace, you give your students an opportunity to experience and observe the concepts they learn in theory. From simple circuitry to complex concepts in electronics, learning transforms from 'read and learn' to 'do and learn'.
AI, Robotics and Machine Learning
Being future-ready involves more than just knowing what to expect. Today technology advances in leaps – machines communicate with each other, sans any human interference. Give your students the unfair advantage of working alongside some of the most advanced robots education sector has to offer – Pepper and Nao. Give them a taste of the future as they dabble and learn the intricacies of artificial intelligence, robotics and machine learning.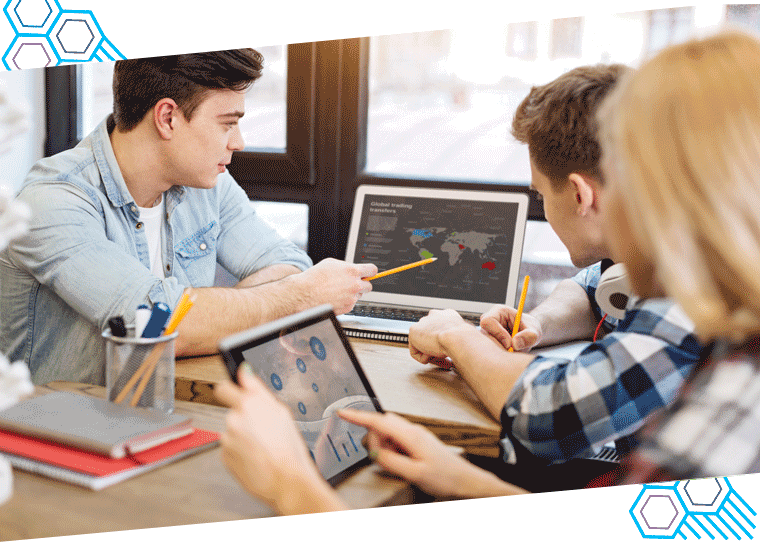 Full-fledged Digital Ecosystems
Rapid progress in technology calls for focused investment in futuristic infrastructure, especially in educational institutions. While the digital world and its developments may seem overwhelming and unending, EdNex helps your institution appropriate the relevant technology to meet your institution's goals. Often education begins at home and parents play a huge part in nudging their children's curiosity. EdNex, therefore, helps your institute create a system of communication that is transparent, keeping parents in the loop. With more access to information and innovative technologies to process this and a classroom that is conducive to learning, students truly learn to thrive in a rapidly changing and uncertain world.
Through Content Management Systems, a holistic system of assessment and a parental engagement platform, EdNex helps your institute transform into a full-fledged digital ecosystem!
Our Digital Ecosystems are powered by:


Content Management
Systems

Parental Engagement
Platforms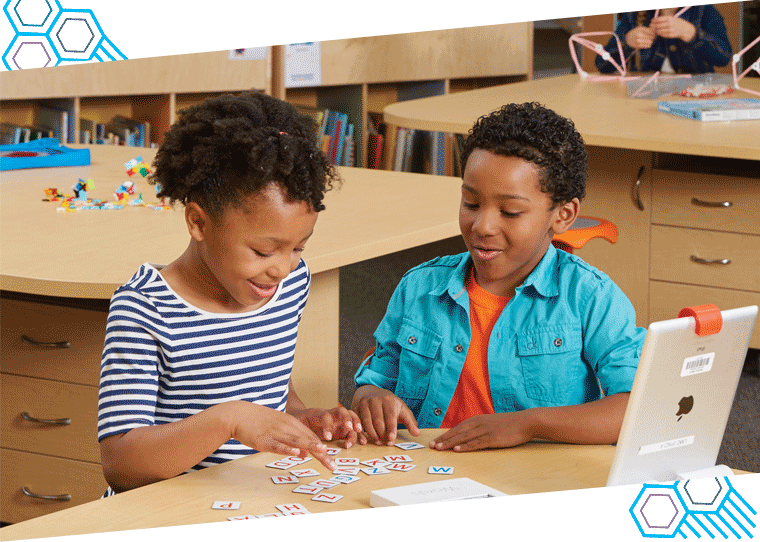 Immersive Classrooms
Through experience, individuals construct their understanding of the world.

– Seymour Papert
Guided by Seymour Papert's wise words, we strive to help you create this environment for your students. Aided with MakerSpace, we move away from the traditional classroom setting. Instead, our classrooms for K-12 help promote collaborative learning among students – by creating spaces like Tinker Nooks, Creator Coves, and Collaborative Lounges. In universities, we incorporate labs with advanced and innovative technology so you can give your students the cutting-edge when it comes to learning. Students not only build new skills but also learn the real-life applications of the concepts they learn. Digital tools, as a part of the blended learning experience, form an important part of our classroom experience, where we aim to inspire students to "do" and experiment. With STEM kits, media production equipment and more, students become active participants in the process of their learning.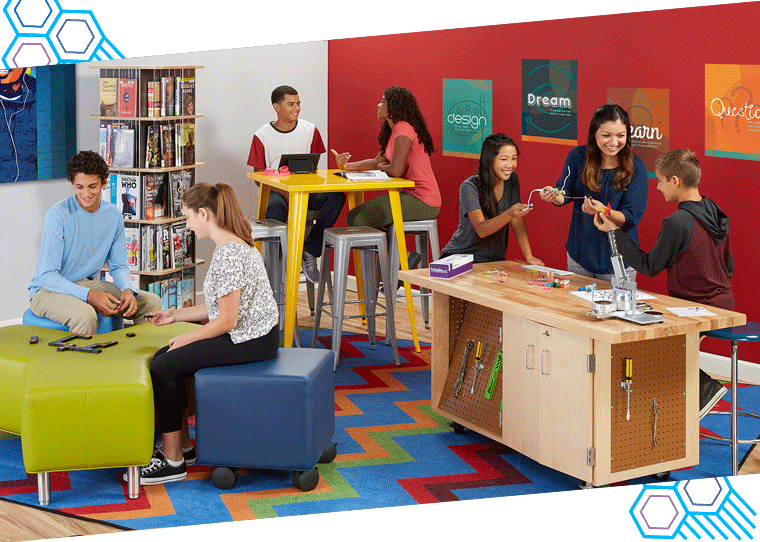 Maker Spaces
A place where you make 'meaning' which many times is more important than the stuff you make

– Colleen Graves
Colleen Graves is the author of 'Challenge-Based Learning in the School Library Makerspace'.
A Maker Space at its very core is about creating something out of nothing. This is a sanctum where children, adults and entrepreneurs alike can collaborate, learn and create. Today as technology advances at an accelerated pace, EdNex with Maker Space offers your institution the opportunity to create spaces equipped with the most advanced technology to give your students an opportunity to learn, create and innovate. No matter the discipline of study or the sector of employment, your institution now can offer the upper hand to anyone who is a part of your institution.
In a Maker Space, your students are given an opportunity to engage in hands-on learning, and develop critical thinking skills that intersperse together to transform them into the next generation thinkers and leaders!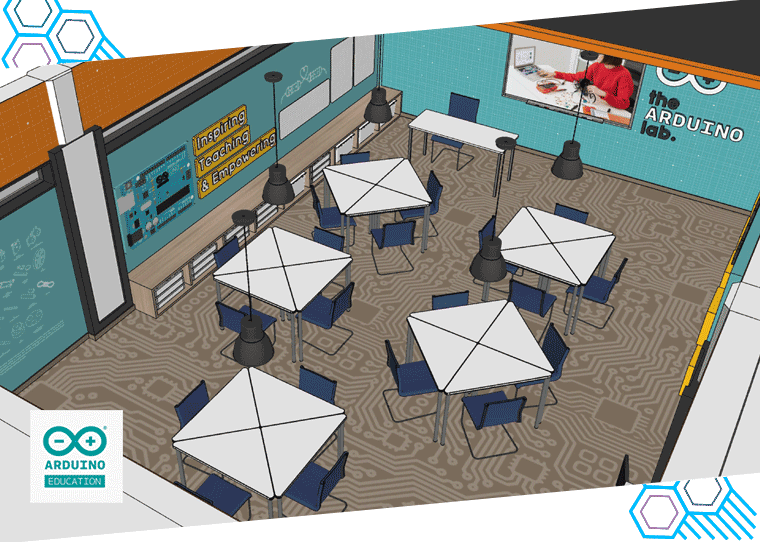 Arduino Hub
Innovation, like education, shouldn't stop at the end of 7 hours. Heralding a culture of technology innovation and development, Arduino Hub proposes to create a hub where minds of kindred students and teachers gather to collaborate. Here, you give your students the technical support and training they need to cultivate design thinking, product innovation, and product design skills. By creating an exclusive technology hub or re-purposing your institution's infrastructure after hours, you provide your teachers and students certification and mentorship programs.
One of the perks of creating an Arduino Hub is that your institution can now have unlimited access to new products, teaching material and technical content from Arduino Education. Moreover, with access to experts at Arduino, your students have opportunities to collaborate with them, gain industry exposure and even receive guidance to incubate their creations as real-world commercial products!
Objectives of Arduino Hub
Promote a culture of technology innovation and development.
Create an advanced technology facility that supports product innovation and design
Provide mentorship and certification programs for teachers and students
Help develop design thinking, product design, and innovation skills through technical support and training
Incubate product ideas into real-world commercial products
Prepare students to participate and successfully compete in Arduino Technology challenges and competitions across the globe
Core Benefits of Arduino Hub
Collaboration opportunities with the Arduino Education Development team
Exclusive first-hand access to every new product innovation at Arduino Education
Opportunities to hold joint-programs with experts at Arduino
Access to teacher training and certification on Arduino Education products
Field visits to Arduino Education Headquarters where your students and teachers can first witness product development and work with the Arduino team on projects for product innovation.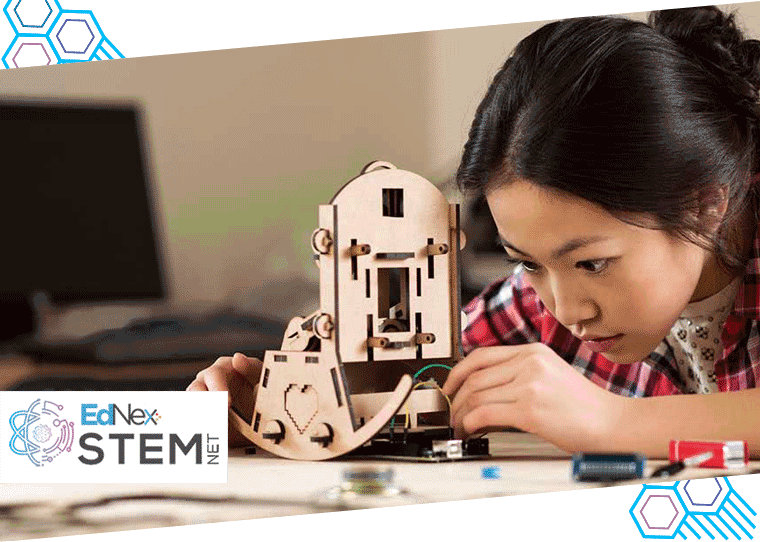 EdNex STEMNet
The world explodes with a game-changing technological innovation every other day – some addressing issues that continue to trouble our world, others not so much. While it is impossible to expect every creation to solve a rampant world issue, it is also time to reimagine our future. A future that sits tenderly on the shoulders of young minds who fill universities and schools around this world. To bring something game-changing to this world requires thinking differently, looking at problems with a lens of careful optimism.
EdNex STEMNet helps you give your students the tools that inspire them to think innovatively, work collaboratively and present ingenious solutions to real-world issues. Crafted on the principles of creativity, collaboration, communication and critical thinking, we create platforms and learning solutions that are experiential and driven by hands-on activities. Holistic growth includes more than interdisciplinary learning. It involves nursing and expediting an outlook that is future-oriented.